Pano's annual convention of 2019 was a real success!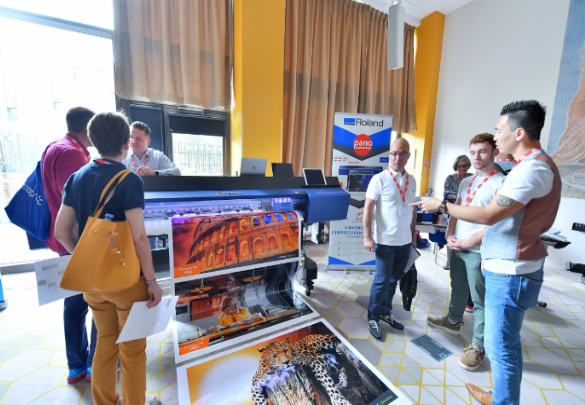 Over 150 participants came to Aix-En-Provence last 15 and 16th of June, in the prestigious renaissance hotel in order to celebrate Pano's 39th birthday.
Over thirty partner suppliers joined us and exposed their latest innovations at the special Pano exhibition reserved for our partners.
A lot of different activities were organized around important themes such as security, marketing and corporate social responsibilities.
The trophies for the best sign-makings of 2019 were voted and we are very proud of the winners:
Mathieu of Pano Royan wan best window shop decoration
Damien of Pano Wavre for the best vehicle decoration
Félix of PANO Strasbourg Bischheim for the best interior signage
Damien of PANO Saint André de Cubzac for the best exterior signage
Damien of Pano Wavre again for the best signboard
Sandra and Laurent of Pano Perpignan for the best technical innovation idea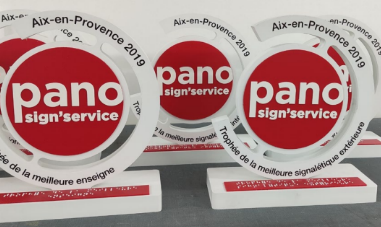 THIRTY-NINE YEARS OF EXPERIENCE SERVING FOR THE VISIBILITY OF BRANDS
The PANO network has been responding for almost 40 years to the needs of signage and advertising markings for professionals, traders, artisans, administrations and companies.
Each PANO agency is able to carry out their manufacturing through an integrated production site in the agency and manage the installation of all types of communications.
The PANO network carries out all visual communication (signs, showcases, vehicle markings ...) on any support (adhesive, vinyl, tarpaulins, metal ...). Thanks to the techniques and materials used, our network's dealers, concessionaires, are trained in the most advanced techniques of vinyl lettering and digital printing. Mastering the entire advertisement channel, they are able to design, manufacture and install indoor and outdoor signage. They intervene in all sectors of activity to mark, arrow, indicate, promote any type of information.
Thanks to their national and international presence, the PANO agencies can intervene on a large scale and in synergy for the marketing departments of commercial networks and for large groups.
PANO marks everything on anything, everywhere in no time!
Press kit, press releases and photos are downloadable
on www.pano-group.com (Press area)
About PANO:
PANO is a worldwide network of signage agencies and advertising makings. We are present everywhere in France, via more than 100 agencies and internationally in a dozen countries in Europe, Asia, South America and Africa. We intervene in all sectors to mark, arrow, indicate and promote all types of information on all media - www.pano-group.com